Get Even With Your Concrete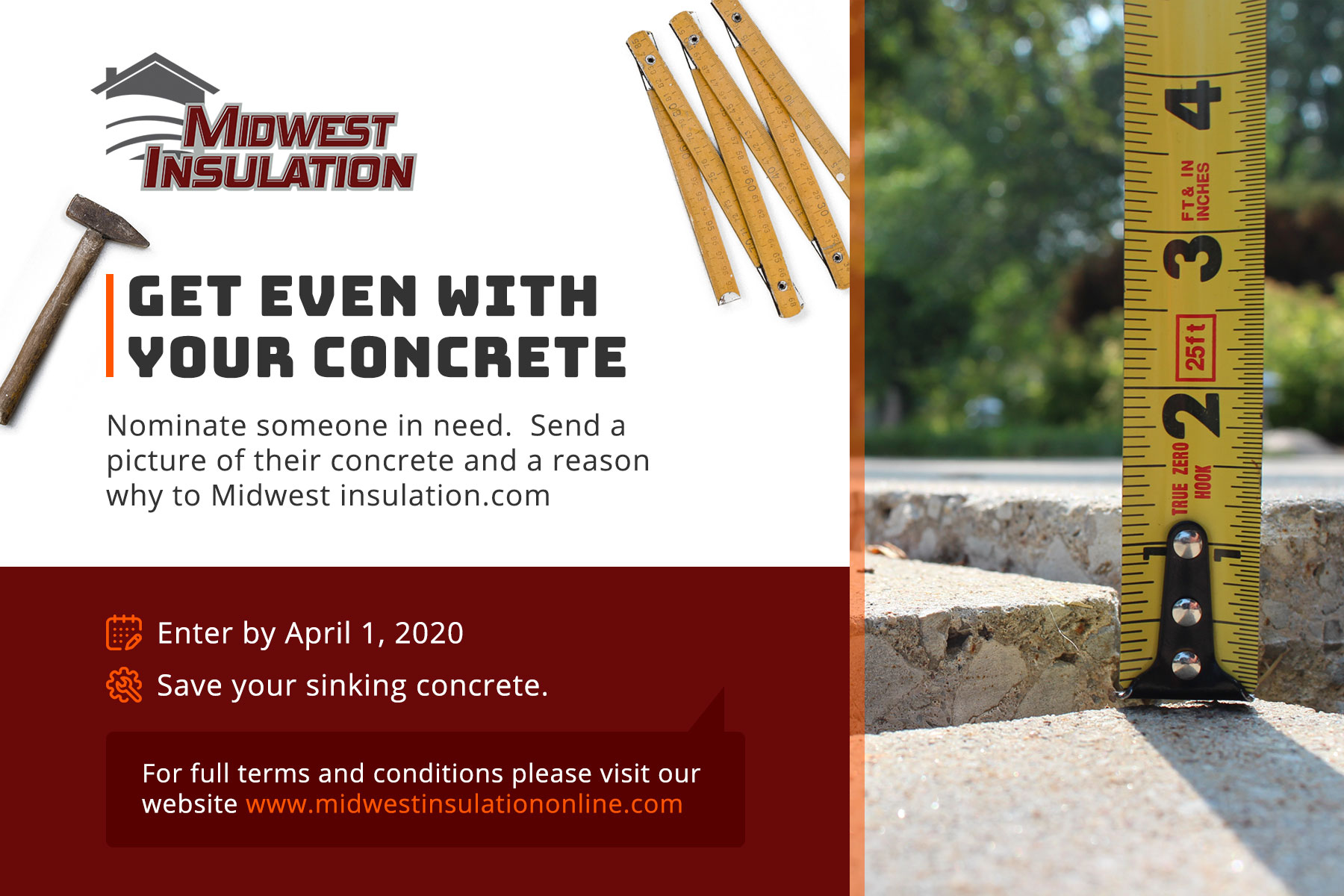 The winner will receive a free concrete lifting service provided by Midwest Insulation.
The winner will be announced on April 1, 2020.
The winner must reside in 50 mile radius of Grafton, Iowa.
The winner must own and reside in the single-family residence being nominated.
Midwest Insulation reserves the right to cancel, suspend, or modify service due to any technical difficulties.